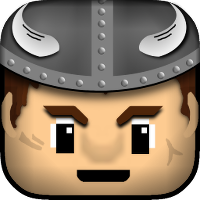 Just login, grab your sword and fight with other players and build a new kingdom!
Avalonia Online lets you directly participate in game actions without needing to play boring tutorials or learning instructions. Become a legend in this new online RPG!
You will like the game if you played games like Zelda 3 - A Link to the past :)
Bring Excalibur to Camelot to take over the castle, conquer the pirate ship with your clan, fight ogres and skeletons, spar other players with sword and bow or build your own house!
See you soon in the game! Enjoy :)